Dwayne Burris
Campus Safety Officer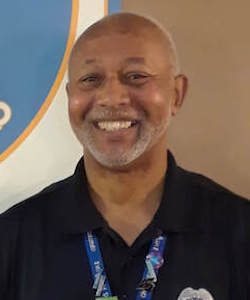 Email:
Dwayne_Burris@dpsk12.org
Department(s):
Support Staff
My college education/degree:
BA in History, Fayetteville State University – Fayetteville, NC
Why I am committed to supporting the students at Legacy:
Primarily to give back to my community; to be an example to the students as well as protect them and staff.
My goal in life:
To help as many people as I can, for as long as I can, any way I can.
A learning experience that changed my life:
Tough teenage years challenged me to be a positive person and not waste my life. In a nutshell, I came to Jesus.
My favorite book:
Life Application Study Bible
My hobbies/interests are:
Reading
Writing
Drawing
Working out
Family
Where I am from:
North Carolina