Minda McGurk
OGC-CCS Implementation Coordinator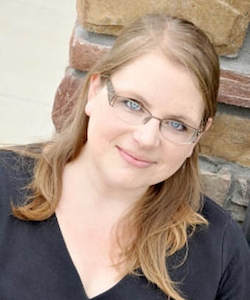 Email:
Minda_McGurk@dpsk12.org
Department(s):
Support Staff
My college education/degree:
Colorado Mesa University, BA in Performing Arts
Regis University, MA Nonprofit Management
Why I am committed to supporting the students at Legacy:
Every student is unique and different and learns in a different way. I am passionate about tapping into each individual student's needs and strengths to become successful. I strive to cultivate creativity and curiosity to promote life-long learning.
My goal in life:
To always try to leave an experience wiser than I entered it and better than I found it.
A learning experience that changed my life:
I always did really poorly on tests and I had a wonderful social studies teacher, in high school, that realized something just wasn't right. He gave me the opportunity to re-take a test verbally and I nailed it. We found out I had severe testing anxiety and was unable to take multiple choice tests successfully. He allowed me to finish his class doing tests with essay or verbally and shared the issue with my other teachers. I was able to feel more confident in my abilities and it was my first lesson that kids don't all learn the same way and it's important to figure out our students individually.
My favorite book:
Becoming by Michelle Obama
My hobbies/interests are:
I teach dance classes primarily tap and choreography, and have been dancing for decades! I LOVE to bake and started a little side cupcake project for family and friends! I also LOVE football!
Where I am from:
Born in Cedar Rapids, IA (GO HAWKS!), raised in Aurora, CO