Dalton Dennis
Language Arts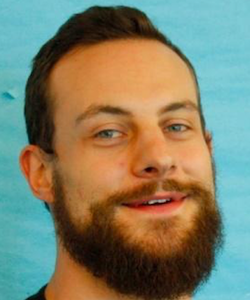 Email:
Dalton_Dennis@dpsk12.org
Department(s):
Teacher
My college education/degree:
Metropolitan State University of Denver: Bachelor's, English with a concentration in Literature, minor in Psychology
University of Colorado Denver: Master's, Curriculum and Instruction in Critical Pedagogy
Why I am committed to supporting the students at Legacy:
I am dedicated to helping each student find their strengths, passions, and voice so that they may thrive in their future pursuits.
My goal in life:
I'm living the important ones! I have a million others. Also, to publish at least one novel.
A learning experience that changed my life:
Every new day.
My favorite book:
The Idiot by Fyodor Dostoevsky
My hobbies/interests are:
Traveling, writing, reading, the outdoors, music/collecting vinyl records
Where I am from:
Southwest Denver