Dr. Senella Baldwin
School Psychologist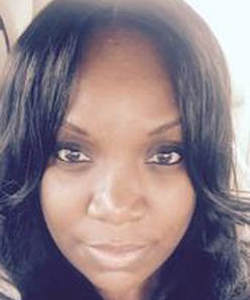 Email:
Senella_Baldwin@dpsk12.org
Department(s):
Support Staff
My college education/degree:
University of Arizona/BA Psychology
​Argosy University-Phoenix/Doctorate of Psychology
Why I am committed to supporting the students at Legacy:
I am committed to supporting our students because they deserve to be supported, uplifted and heard. As well as reminded that their journey may be tough, however, in the words of Nelson Mandela "It always seems impossible until it is done."
My goal in life:
My goal in life is not to waste any of the talents that have been bestowed to me.
A learning experience that changed my life:
I have had several experiences that have changed my life in some aspects. Overall, they all have boiled down to me working harder, accepting what I cannot change and being proud of the accomplishments that I have earned.
My favorite book:
Dibs in Search of Self  by Virginia M. Axline
My hobbies/interests are:
Watching & Playing Sports
Traveling
Reading
Watching Movies
Playing Games
Where I am from:
Denver, Colorado